Ashley's Story
Kavella was founded in 2014 by Ashley Feinberg, a licensed cosmetologist and animal rights enthusiast, who initially set out to create the cleanest, most effective formulas for her own hair.
While attending cosmetology school, she quickly became fascinated by the products used and their ingredients. She discovered how many questionable and toxic ingredients there were in almost every product. Even worse, she learned about the animal cruelty that went on behind the scenes of these brands.
She began learning cosmetic chemistry and formulating. She first created formulas to use on her own damaged hair. (Because, as every stylist knows, cosmetology school is when you first test the limits of lightener on yourself or your friends!) She discovered certain plants and plant-derived ingredients worked wonders on damaged hair, and why using pH appropriate products was so important.
Her hair stopped breaking and gained back its elasticity when using the formulas she was formulating for herself. Her scalp became healthier, and she finally loved the way her hair looked and felt. Other stylists and salon owners that she new began requesting new products to be formulated so they could use them on their clients. Over time, Kavella bloomed into a complete collection of products for all hair types and textures, formulated by a stylist and tested by hair stylists.
Ashley's formulas are now created in small batches at a certified organic lab in Southern California. Kavella is carried at conscientious salons and retailers that offer the highest quality, cleanest products to their clientele. Ashley is still the owner and operator of this indie brand, and is now focused on putting the products into sustainable and refillable packaging.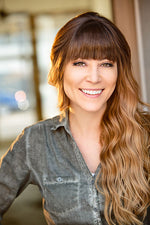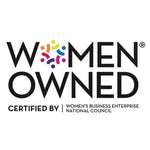 Women's Business Enterprise (WBE)
Kavella is certified as a Women's Business Enterprise (WBE) through the Women's Business Enterprise National Council (WBENC), the nation's largest third party certifier of businesses owned and operated by women in the US.